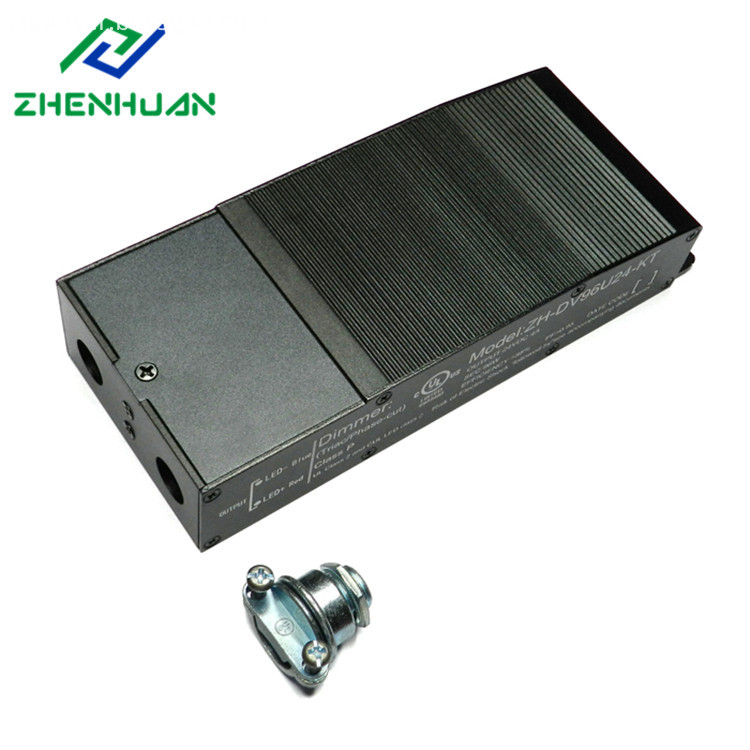 Triac dimmable LED driver is one 96W 24VDC 120VAC Input North America waterproof led driver certified to meet UL/cUL 8750 Class 2 safety approvals. The LED Power Supply use low profile aluminum case that included 2 knock-outs to enable easy installation makes led driver the power solutions for led tape/strip, modules, LED bar light. Featuring US Level VI energy efficiency standards of up to 90% and higher, Nema 3R environment Protection Rating, dimmable led driver power supply (with junction box) can outdoor use and provide outstanding led dimming peformance.
Features:
. Dimmable with any standard MLV/Incandescent TRIAC (Leading edge) dimmer switch
. Super compact ALUMINUM CASE
. UL8750, Class 2
. Nema 3R - Outdoor Use
. Auto-Reset Protection for input/output overvoltage protection, input/output overcurrent protection, over temperature
protection, over power protection and short circuit protection
Specification:
Input Voltage 120V AC
Output Voltage 24V DC
Operating Temperature -20℃-45℃(-4℉-101℉)
Mode Constant voltage
Dimensions (inch) 6.97"×2.76"×1.38"
Weight 720g
12/24-Volt DC Installation Guide

Highly efficient, stabilized, constant voltage DC power of LED lighting

General
- This driver is to be installed in accordance with Article 450 of the National Electric Code and installed by qualified and professional electrician;
- Please make sure the driver is installed with adequate ventilation around it to allow for heat dissipation.

Before Installing
- Power must be disconnected at all times during installation.
- Observe polarity of the 12/24-volt DC output. Failure to observe polarity could damage LED lighting.
- Total wattage of all LED fixtures used must not exceed the maximum watt rating of the power supply.

Input Connections / Grounding
- Use the clamp connectors to secure cords and wires.
- Route and secure wires so they will not be pinched or damaged.
- All wiring must be in accordance with national and local electrical codes, low voltage Class 2 circuit. For wire runs inside of walls, use properly certified CL2 or better cabling and appropriate mounting hardware. If you are unclear as to how to install and wire this product, contact a qualified electrician. Failure to install this device properly may result in electrical shock or fire.
- Do not install Class 2 low voltage wiring in the same runs as AC main power. If AC and low voltage wires cross, keep them at 90-degree angles.
- The driver case MUST be grounded in accordance with the N.E.C. Connect the ground wire to the driver green wire.

Output Wire
- Bring the wires of the light fixture through the other clamp connector and connect them to the driver wires - positive to the red (+) wire and negative to the blue (-) wire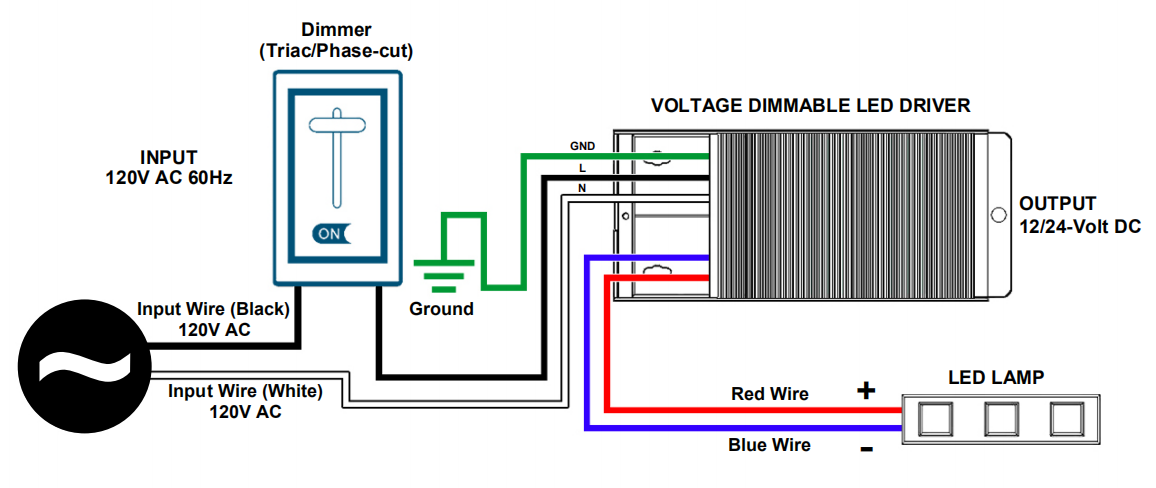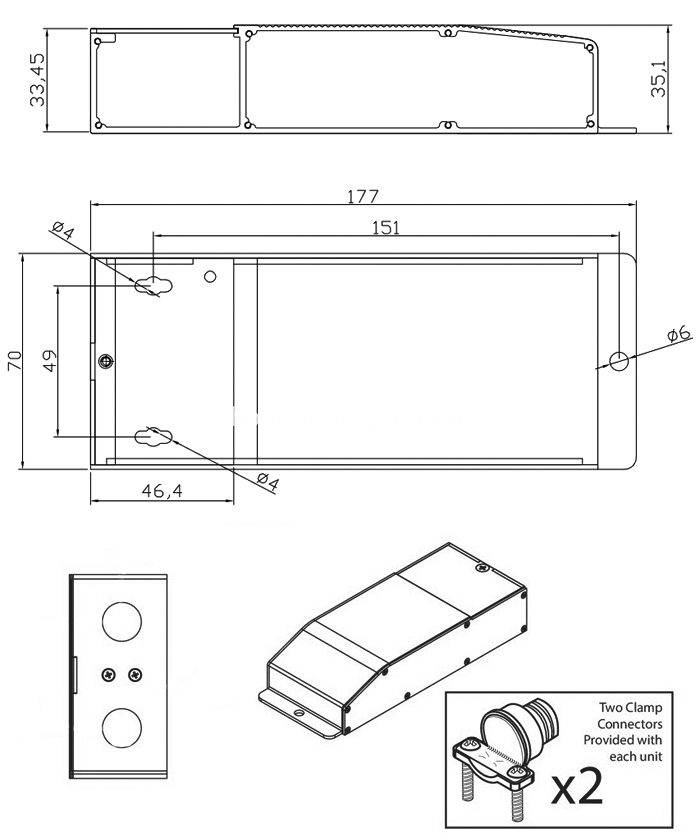 Package
| | | | | | |
| --- | --- | --- | --- | --- | --- |
| Package | Piece/Carton(pcs) | Dimension/Carton(mm) | Dimension/Brown Box(mm) | Piece Weight(KG) | Gross Weight/Carton(KG) |
| OEM package | 25 | 420 x 250 x 245 | 199 x 90 x 75 | 0.72 | 19 |