Phlizon Dimming LED Grow Light Bars 640W
Advantages:
1) High performance aluminum alloy light bar, Fast heat dissipation, Uniform illumination , life span up to 50000 hours.
2) Built-in aluminum alloy no stroboscopic power supply driver.
a) Better heat dissipation than plastic power driver
b) Healther than stroboscopics which could cause brain tumor.
c) The product passed EMI verification and high-low temperature test. It has full voltage, high stability, high precision, high transformation efficiency, short circuit protection function. The use of aluminous shell for better heat dispersion and longer life time.
3) 15 years experienced R&D team,rich experience in OEM/ODM.
4) The ratio of full spectrum : scientific-proven ratio of full light spectrum which is suitable for different stages(with different height to plant) of plant growth and enhanceing photosynthesis.

Product Features
1. Samsung 5630 0.5w LM561b plus,LM561c, LM301b LED used, ultra high PPFD, replace HPS 600W and 1000W perfectly.
2. 400w with High PPFD at 5x5 feet coverage , have 553 umol/m2/s in 18 inch height from canopy.
3. Full spectrum LED added 660nm 1w/3w redLED, good for all growth stage, especially for flower stage, high yield: >2grams per watt .
4. Standard without dimming, dimming with different PPFD, Bluetooth wireless control system are optional.
5. Passive cooling (no fans),Aluminum material and heat-dissipation design.
6. Light distributed evenly in every spot and cover larger area
7. This Led grow lights consistently emit wavelengths in the range of 380 to 780nm.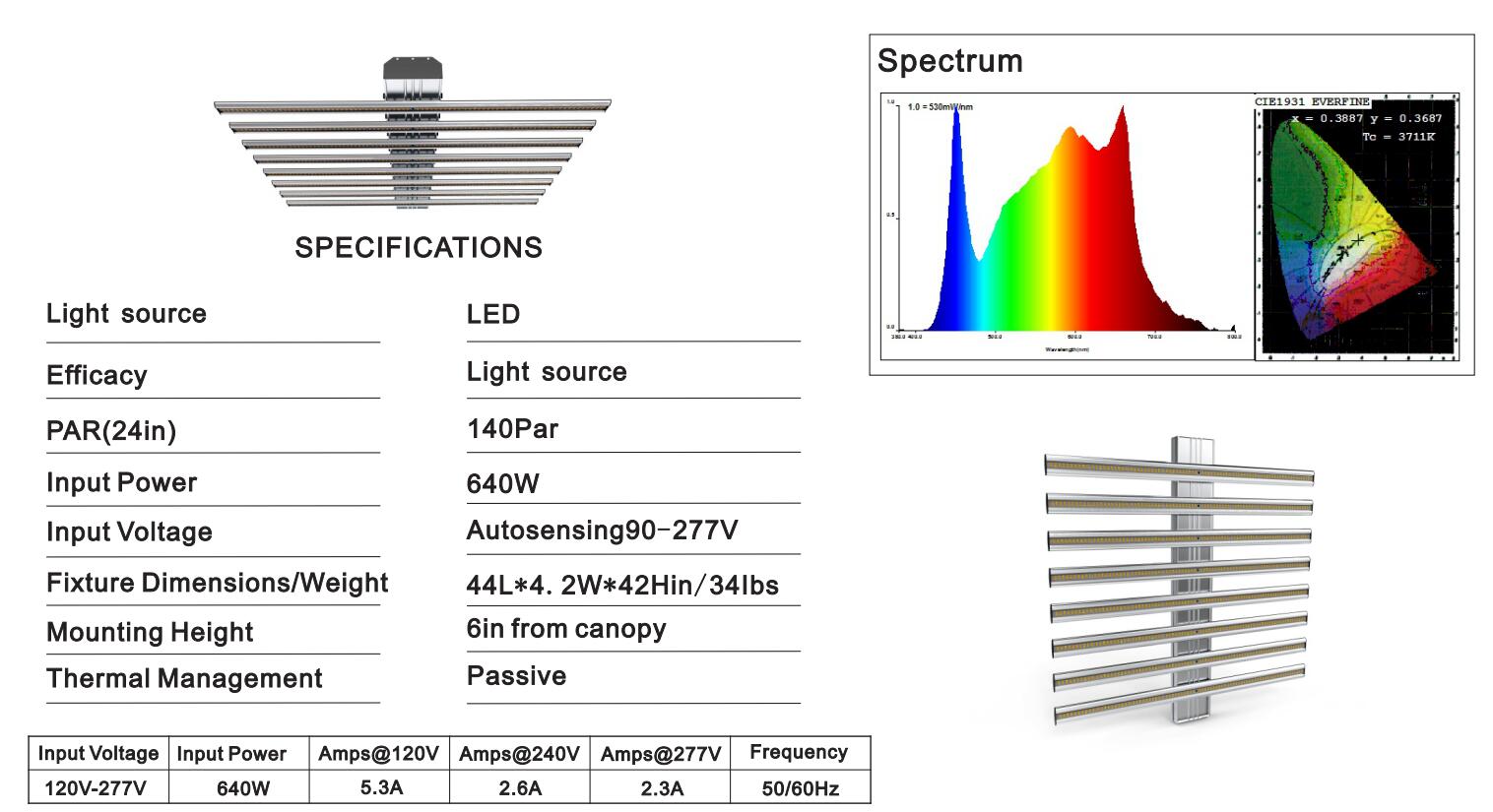 Specifications of Well Designed Ladder Series LED Grow Light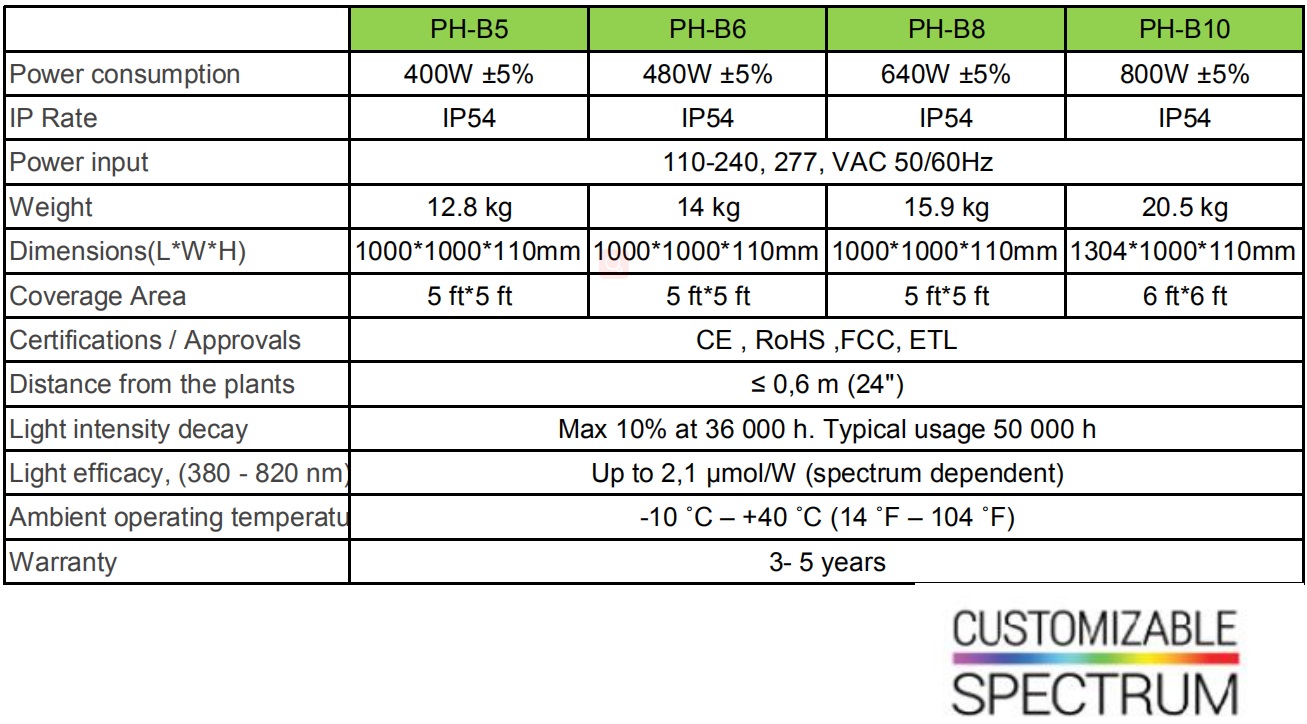 Product Details: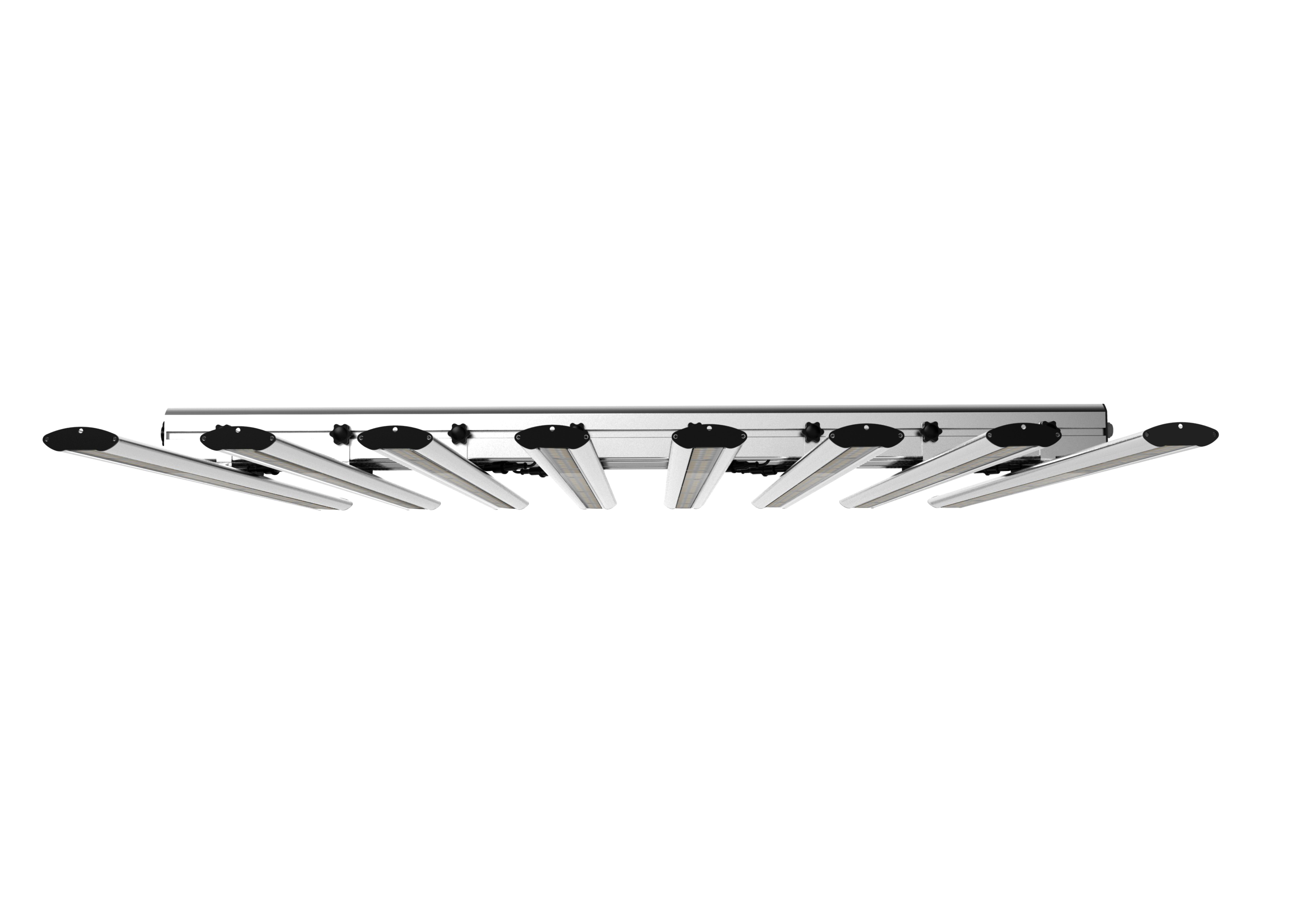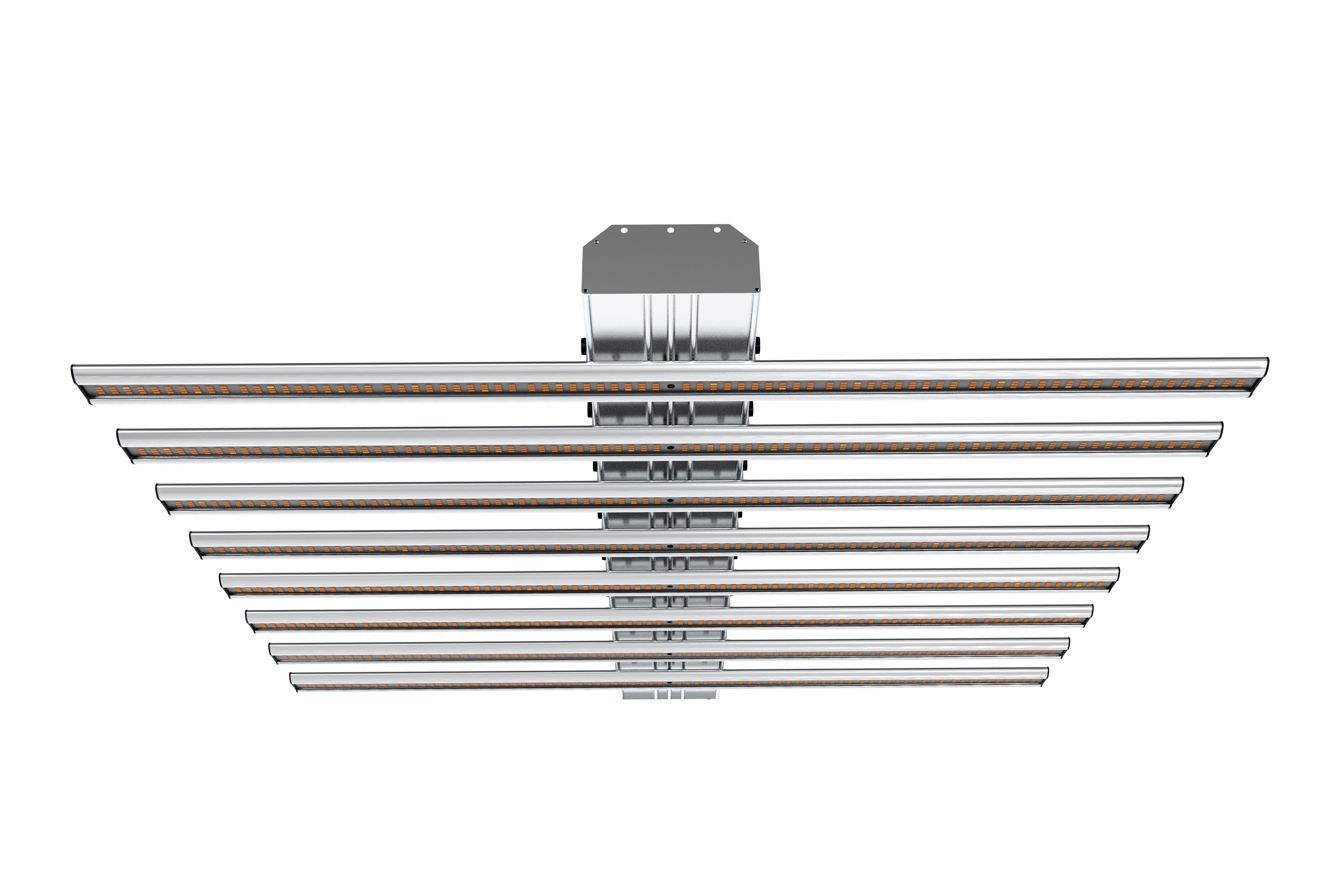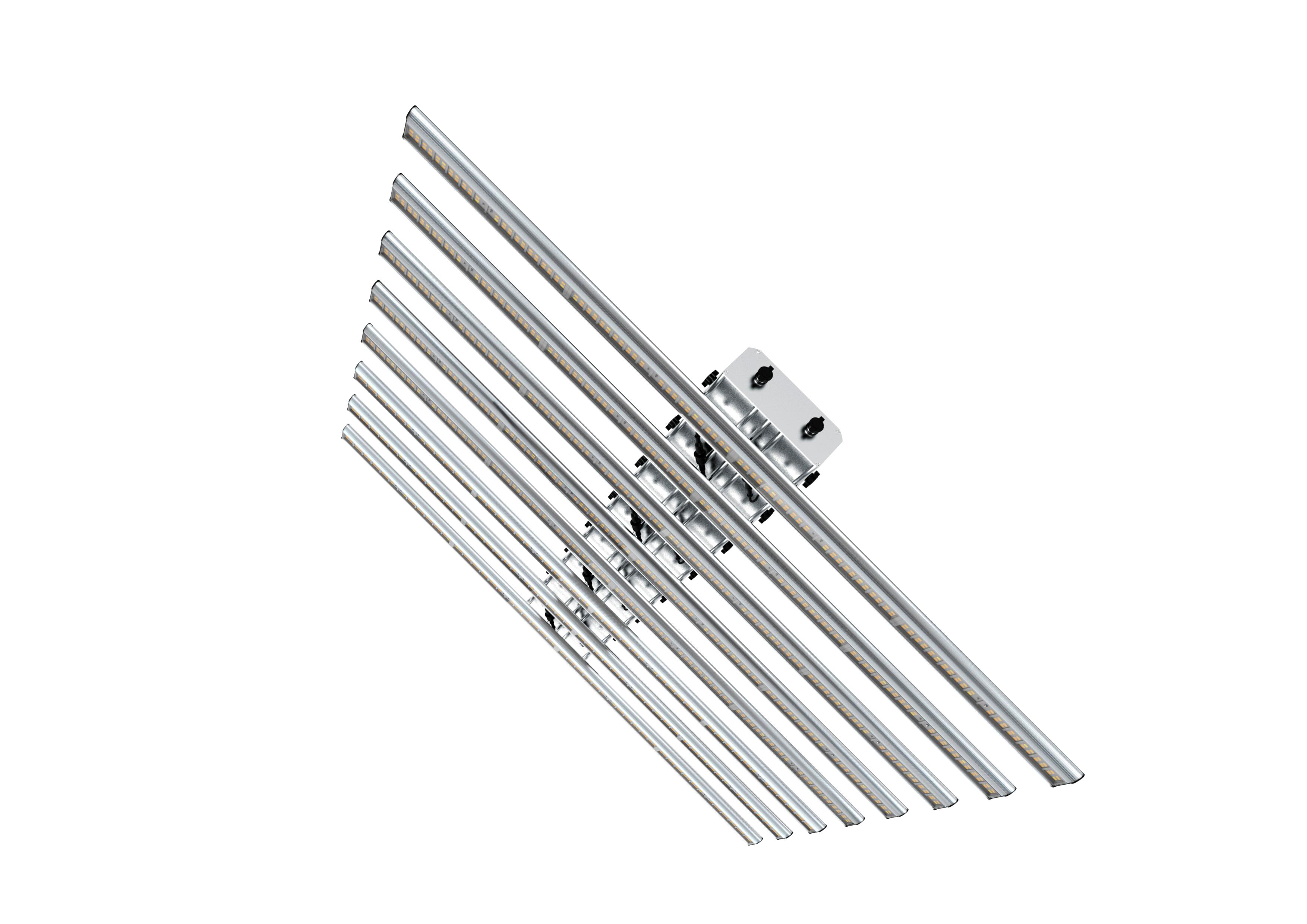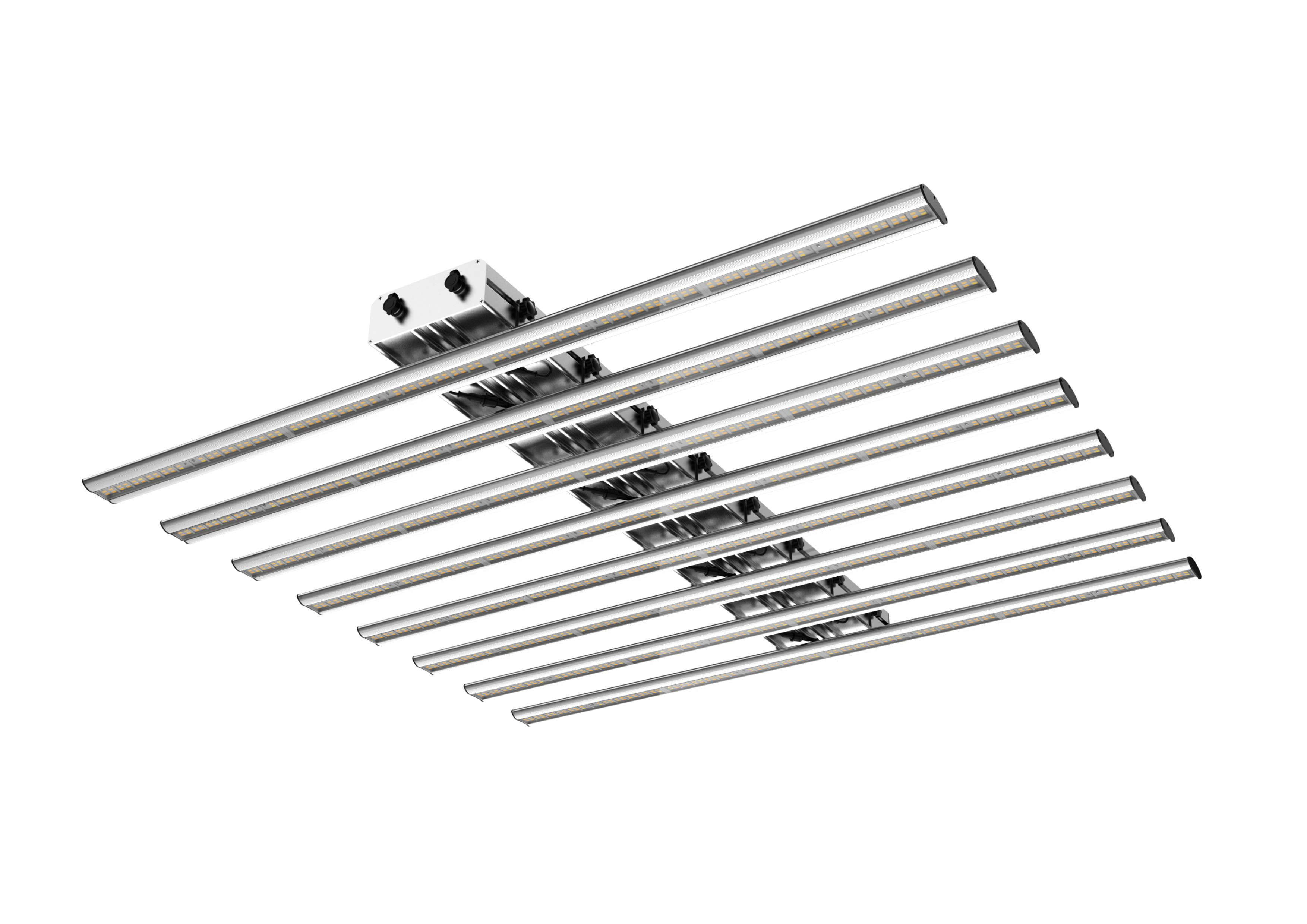 Applications
LED Plant Grow Lights are ideal for all phases of plant growth and works well with water solution culture and soil culture.

Phlizon has been in the business of manufacturing LED grow lights for a very long time and has been known to only produce quality LED grow light.
Buying from renowned and reputable manufacturers will give probable assurance that the product is likely to be of a good product.
Being one of the most popular companies in the market today, this LED Light that Phlizon has developed plays a crucial role in helping the indoor growers to grow plants seamlessly.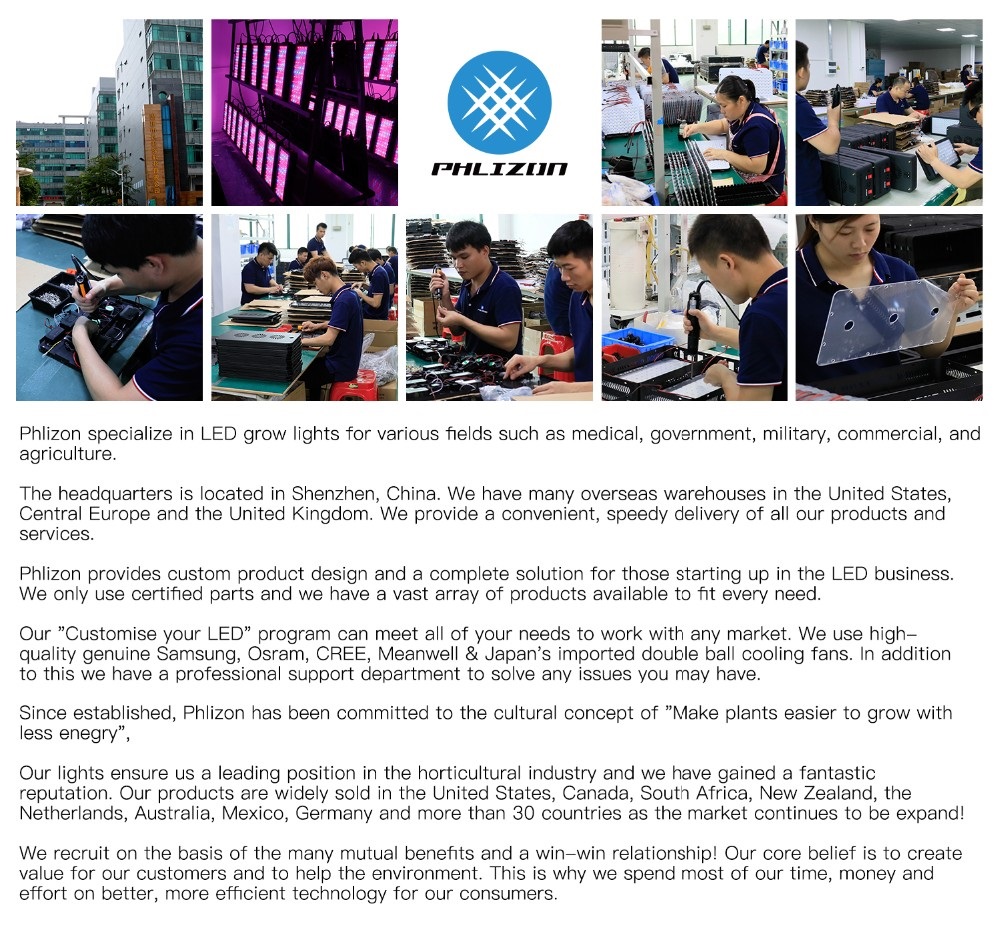 More details on Horticultural LED Grow Lights, please contact us directly and warmly welcome to visit our company.